Archive for social media best practices
Learn top social marketing strategies from Facebook's leading sports brands: WWE and UFC by Awareness.
Learn social media strategies used by top ranked brands on Awareness Inc's Social Scorecard.
More than ever, businesses are looking for ways to monitor, measure, and drive sales through social media. In the last year, enterprise software giant Salesforce has purchased two social media marketing service providers, Radian6 and Buddy Media, toward that end. As social media hits the mainstream, professionals have revamped their LinkedIn profiles to reflect the emerging trends.
continued…
New Career Opportunities Daily: The best jobs in media.
To start off, the website itself has a light and fun design and with sub-domains for shopping, ticket purchasing and festivals, the site is easy to navigate and explore. A cool element is the Get Set Network where students and educational institutions can sign up for rewards and get involved in the games. Network sign-up brings athletes into schools and inspires students through sport.
In this video I interview Jason Falls, co-author of No Bullshit Social Media: The All-Business No-Hype Guide and founder of Social Media Explorer.
Jason talks about the rules of social media and what to do to find the social media best practices you need for your business.  He also shares insights into how small businesses can manage everything on social media.
Be sure to check out the takeaways below after you watch the video.
Here are some of the things you'll learn in this video:
How to identify which advice to follow on social media
How to find out the best times to post your content on social media
Why you need to know your business and understand your audience
How tools like Spredfast, Expion and Argyle Social work with Facebook
Why you need to listen to your community first
Connect with Jason on Twitter @jasonfalls and check out Social Media Explorer and his social media community, Exploring Social Media.
What do you think? Are there social media rules and best practices that fit all types of companies? How do you establish social media best practices for your business? Please share your comments below.
Firstly, I can tell you that strategic does not mean employing a campaign manager or a creative marketing agency to take charge of your social media plan and running it. Nor does it just mean setting up Facebook, Twitter, Youtube, Google+ or any other platform account, irrespective how funky your agency might make it look.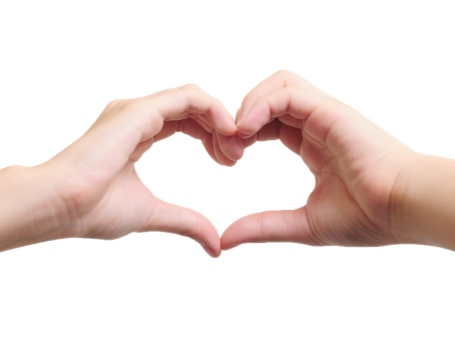 Relationship marketing refers to everything you do to make your prospective and current customers aware of your products and services, position your business in their minds as the obvious choice, and help you to build lifelong, profitable relationships with them.
Whereas the traditional marketing approach is transactional, relationship marketing is relational. Old-style marketing mostly focuses on sales transactions. The new relationship marketing focuses on working hand-in-hand with your prospects and customers to co-create a more meaningful, personalized, and lasting experience.
With the vast range of social media tools at our disposal today, it's easier now more than ever to shift your focus from transactional marketing to relational marketing. Your customers and prospects want to know that you're listening, that they are important to you, and that you are striving to improve your brand, products and services as a result of their feedback. You can't afford to be a one-way broadcast channel. You need to embrace the conversation and, as my friend Brian Solis says, Engage or die. By that, he means it's those companies who engage with their community that will thrive in the long run.
Relationship marketing best practices
There are certain hallmarks of companies that have successfully integrated relationship marketing. Listed below are 12 best practices, formed as a quick self-assessment. Answer yes or no to all 12 questions; the more yes's you have, the better!
My company:
…conducts regular polls and surveys of our customer database to ensure we understand the currents challenges and needs of our market.
…strives to integrate customer feedback as much as possible in order to improve our products and services.
…understands the power of social media and has active profiles set up on all the popular social sites such as Facebook, Twitter, LinkedIn, and Google+.
…has effective listening and monitoring systems in place.
…has a corporate social media policy in place that lets staff know what can and cannot be said, what actions can and cannot be taken, and how to handle any negative situation.
…generates warm leads from all online and offline marketing efforts on a regular basis.
…utilizes a reliable customer relationship management strategy.
…conducts regular training sessions for all members of staff on proper customer relations and social media best practices.
…stays on the cutting edge by evolving, adapting and integrating new technologies.
…embraces high-tech but always maintains high-touch by reaching out to our customers, prospects, vendors and partners.
…has a very high customer satisfaction rate.
…consistently goes out of our way to let our customers know how much we value them.
By studying and integrating each of these 12 best practices, you'll go a long way towards improving your success through relationship marketing. Your customers will not only like you, but they'll love you!

Companies that do really well with their relationship marketing efforts include Zappos, Starbucks, Virgin America, SouthWest Airlines, and Ford. And, great real-life examples of relationship marketing include Alaska Air (their San Diego manager brought me an iPhone charger during a lengthy flight delay!), as I shared in my recent interview with Mike Stelzner.
Also, check out Morton's Steakhouse as Peter Shankman shared on The Greatest Customer Service Story Ever Told, Starring Morton's Steakhouse.
Free 4-part relationship marketing webinar series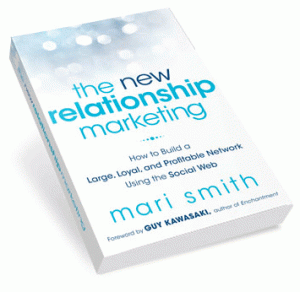 This article is a brief excerpt from my latest book, The New Relationship Marketing: How To Build A Large, Loyal, Profitable Network Using the Social Web. For a free 4-part webinar series that comes with the book (on the honor system, no need to send proof of purchase!), check out this page. I'll be teaching many of the principles in the book, along with proven tactics and strategies for making the most of Facebook and other social marketing. You can also download a free chapter of my book here.
Let me know your thoughts in the comments below — do you agree with the 12 tenets? What's missing? What else would you add? Did you learn something just by taking the self-assessment?
Category:
alaska air
,
brian solis
,
customer relations
,
customer relationship management
,
customer satisfaction
,
ford
,
mike stelzner
,
mortons
,
peter shankman
,
profitable relationships
,
Relationship Management
,
Relationship Marketing
,
Social Media
,
social media best practices
,
Traditional Marketing
,
virgin america
,
zappos
/
Blendtec is a company that began producing grain mills in the 1980's and now produces blenders for commercial and personal use. The way their social media success came about is so simple, it's brilliant.